News Articles
Press Contact:
Rick Balabuck
(310) 821-3888
info (at) lightcrafttech.com
All releases and news materials are in reference and speak of the date of release.  The information was current up to the date of release.
Featured Article
Stargate's new soundstage studio helps MBC to become a leader in regional content production – May 8, 2014
Put very simply, Stargate offers the latest in green-screen technology, where actors perform in front of an old-fashioned green screen, onto which sets and new environments are placed in post-production. In one sense, it's a new twist on an age-old filmmaking trick, but the sheer now-ness of the Stargate technology has placed Dubai at the forefront of the production world.
 Continue reading on thenational.ae
2014:
At a VIP media event in New York City last April, Royal Caribbean International introduced the world to its spectacular new generation of Quantum-class cruise ships. As shown in a cinematic short film and visually breathtaking photographic imagery, the first-in-its-class Quantum of the Seas cruise ship will offer 16 decks' worth of game-changing 'firsts at sea' to a total of 4,180 guests.
Even though the actual Quantum of the Seas was still under construction and not set to sail until the autumn this year, Royal Caribbean wanted travel agents and travellers to start getting excited about the new ship as soon as possible.
To achieve that, it turned to media and marketing services company Mindshare to create the groundbreaking short Experience Quantum of the Seas. The resulting eight-minute HD film stars many Hollywood celebrities, and thanks to Brewster Parsons' VFX studio, the same 3D animation and VFX approach pioneered by James Cameron for Avatar.
 Continue reading on creativebloq.com
The first post of our blog could not be more special: we are celebrating our collaborative agreement with Lightcraft! If you work with the audiovisual market, that name is certainly familiar. After all, Lightcraft is one of the most important companies of the world in the preview softwares area.
 Read More on ct-image.com
In our previous post, we shared some fantastic insights from Charles Poynton from our private member forums for our advanced Digital Colour Theory course running this term. In addition to the forums and VPN software, another bonus extra that comes with membership is access to our weekly video magazine "Background Fundamentals", which covers the latest tech and trends in the industry. We thought we'd share last week's episode, which was a visit to the Emmy-award winning Lightcraft Technology headquarters, makers of the Previzion virtual studio system.
 Read More on fxphd.com
Studio20 Unveils New Green-Screen Tech for $30 million 'Versailles' – Feb 14, 2014
Take a seat, make yourself comfortable, and we'll teleport you to the Palace of Versailles. That was the essential pitch made to participants attending Studio20's booth at the Ile de France Location Expo, which ran Feb 13-14. Attendees were invited to sit in front of a green screen, and then saw themselves projected into the Palace of Versailles.
  Continue reading on variety.com
DP/Test Pilot Action Figure? James Mathers on Tribe of the Wild –  
By James Mathers, Cinematographer and President of DCS
One DP's Perspective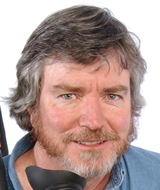 In my role covering new Cinema Technology for DCS, I am often offered gear to test and evaluate, everything from new lighting units and cameras to various digital cinema recorders. Since I need to keep busy earning my living as a DP, I honestly don't have time to run scientific tests, so I prefer instead to use the gear in real world productions I'm hired to work on. I get a better sense of how these tools perform where the rubber hits the road, and it's a good way to help out the productions I'm working on, pulling in items they might not otherwise be able to afford. The perfect opportunity to put many of these items through their paces came up recently when I was asked to shoot a feature length pilot for a new Action/Adventure show aimed at young adults entitled, "Tribe of the Wild." 

"Tribe" is the story of five high school friends who are transported to a mysterious and unfamiliar world, a parallel reality where they are drawn into an ongoing conflict between competing bands of strange alien creatures. The show's Creator/Director, Shuki Levy and Producer, Ronnie Hadar were the same team I worked with way back in 1985 on the concept piece of what would eventually become the extremely successful "Power Rangers" franchise. Although my friends left the series many years ago, "Power Rangers" is still in production and continues to generate huge profits, so expectations for this new endeavor were quite high. Based on Levy and Hadar's track record creating hit programs, Relativity Media offered to distribute the new series, but first, my friends would need to produce an impressive pilot.
 Read More on digitalcinemasociety.org
2013:
If I ever need to really "understand" something related to visualization or virtual production, I talk to Ron Frankel. There are certain people I've met during my tenure at AWN, people who have a knack, a gift if you will, of being able to explain often complex ideas in a succinct and understandable manner.  And make it interesting.  Ron, I dare say, could probably describe the inner workings of a cyclotron in a way that would actually make sense, in a way that would make anyone suddenly feel a career in Physics was now possible. Even desirable! Alas, I am neither succinct nor understandable.  But after a conversation with Ron, I always feel a wee bit smarter. As the founder and creative director of Los Angeles-based Proof Inc., Ron has been a seminal figure in the ever-expanding feature film visualization business for more than a decade. With a wealth of experience leading teams on some of the biggest, most effects-laden features, Ron understands first-hand the value that collaborative storytelling, design and visual development efforts can bring to a film. Over the course of several interviews in three different countries, Ron spoke to me at length about the art, technology and business of feature film visualization, as well as the dynamics, the politics and the growing awareness of its value within the filmmaking world.
Read More on awn.com
A distressed young man stands on a ledge atop a tall building, threatening to jump. The object of his affection bursts out onto the roof to try to reason with him. Meanwhile, a pair of smart-ass narrators — who are watching this harrowing scene, just as we are — crack wise about the young couple's predicament and place bets on who, if anybody, will make it out alive. That's the opening gambit of new web series The Gamblers, an innovative show from Fourth Wall Studios that lets — or practically forces — viewers to place grisly bets on which characters will live or die.
Read More on Wired.com
2012:
2011:
2010:
2009:
Before 2008, Lightcraft Technology, LLC was Cinital, Inc.
2008:
2007:
2006: